enzy
clopedia®

enzy

clopedia®

is your graphical gateway to the

BRENDA

database.

Combining a pictorial representation of information with fast query construction and clearly-structured result reporting, enzyclopedia® enables the user to search and present literature-based enzyme data rapidly, shifting focus and refining searches on-the-fly.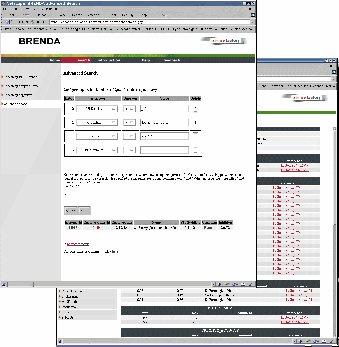 Multiple view windows make simultaneous inspection of selected enzyme ensembles fast, convenient and informative.
The internet/intranet application enzyclopedia® (for any computing platform) offers you a simple but powerful query interface, awareness of the taxonomy, Pre-structured reports and links to external databases.